Overview
2018
The IRRC competition and activities have been privatised in 2018 and incorporated into 'Stichting International Road Racing Championship'. This foundation has been established in 2018.
2010
More circuits approached in 2009 the organisation of the '3 Nations Cup' to join the competition in 2010. Drivers from countries other than the organising countries had the same question. So it was time for a change, time for a new competition.
A new competition needed a new name. The new name was International Road Racing Championship (IRRC). The goal was still the same: an international competition on road circuits. The amount of circuits of the competition was expanded in 2010. Besides the races in Hengelo, Oostende and Frohburg there were also races at Chimay (Belgium), Oss (Netherlands), Terlicko (Czech Republic), Horice (Czech Republic) and Schleiz (Germany).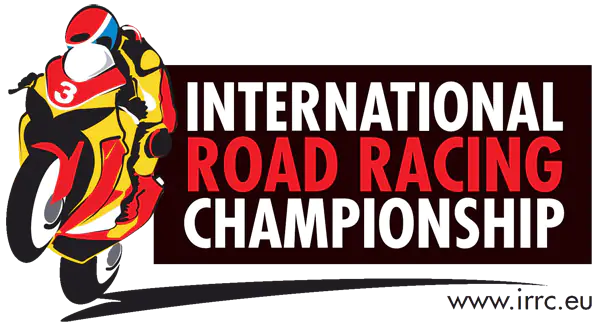 2003
The motorclubs HAMOVE (Hengelo Gld, The Netherlands), KV Ostend Motorsport vzw (Oostende, Belgium) and MSC Frohburger Dreieck (Frohburg, Germany) have started an international competition in 2003. The name of the competition was '3 Nations Cup'. The goal of this cup was an international competition between 10 Dutch drivers, 10 Belgium drivers and 10 German drivers. The total competition existed of 6 manches, 2 at every event (Hengelo, Oostende & Frohburg). 

Historical Circuits
2023: Hengelo (NL) - Schleiz (DE) - Imatra (FI) - Chimay (BE) - Horice (CZ) - Frohburg (DE)
2022: Hengelo (NL) - Imatra (FI) - Chimay (BE) - Horice (CZ) - Frohburg (DE)
2021: Chimay (BE) - Horice (CZ) - Hengelo (NL) - Frohburg (DE)
2020: no races held due to covid-19 pandemic
2019: Hengelo (NL) - Imatra (FI) - Terlicko (CZ) - Chimay (BE) - Horice (CZ) - Frohburg (DE)
2018: Hengelo (NL) - Terlicko (CZ) - Imatra (FIN) - Chimay (B) - Horice (CZ) - Frohburg (D)
2017: Hengelo (NL) - Imatra (FIN) - Chimay (B) - Schleiz (D) - Horice (CZ) - Frohburg (D)
2016: Hengelo (NL) - Oss (NL) - Chimay (B) - Horice (CZ) - Imatra (FIN) - Frohburg (D)
2015: Hengelo (NL) - Oss (NL) - Oostende (B) - Chimay (B) - Horice (CZ) - Frohburg (D)
2014: Hengelo (NL) - Oss (NL) - Oostende (B) - Chimay (B) - Horice (CZ) - Frohburg (D)
2013: Hengelo (NL) - Oostende (B) - Chimay (B) - Frohburg (D)
2012: Schleiz (D) - Hengelo (NL) - Chimay (B) - Terlicko (CZ) - Frohburg (D)
2011: Schleiz (D) - Hengelo (NL) - Chimay (B) - Terlicko (CZ) - Frohburg (D)
2010: Hengelo (NL) - Oostende (B) - Chimay (B) - Schleiz (D) - Frohburg (D)
2003 until 2009: Hengelo (NL) - Oostende (B) - Frohburg (D)
Historical Top 3-results
IRRC and 3 Nations Cup
International Road Racing Championship
2023-SBK: 1. Lukas MAURER (CH) - 2. Didier GRAMS (DE) - 3. Patrick HOFF (DE)
2023-SSP: 1. Marek CERVENY (CZ) - 2. Jorn HAMBERG (NL) - 3. Ilja CALJOUW (NL)


2022-SBK: 1. Vincent LONBOIS (BEL) - 2. David DATZER (DE) 3. Lukas MAURER (CH)
2022-SSP: 1. Marek CERVENY (CZ) - 2. Jorn HAMBERG (NL) - 3. Thomas WALTHER (DE)
2021-SBK: 1. Didier GRAMS (DE) - 2. Lukas MAURER (CH) - 3. Joey DEN BESTEN (NL)
2021-SSP: 1. Pierre-Yves BIAN (FR) - 2. Ilja CALJOUW (NL) - 3. Petr NAJMAN (CZ)


2019-SBK: 1. Davey TODD (GB) - 2. Didier GRAMS (DE) - 3. Marek CERVENY (CZ)
2019-SSP: 1. Matthieu LAGRIVE (FR) - 2. Laurent HOFFMANN (BE) - 3. Christian SCHMITZ (DE)


2018-SBK

: 1. Danny WEBB (GB) - 2. Didier GRAMS (D) - 3. Erno KOSTAMO (FI)

2018-SSP: 1. Matthieu LAGRIVE (F) - 2. Laurent HOFFMANN (B) - 3. Thomas WALTHER (D)
2017-SBK

: 1. Sebastian LE GRELLE (B) - 2. Marek CERVENY (CZ) - 3. Didier GRAMS (D)

2017-SSP: 1. Joey DEN BESTEN (NL) - 2. Thomas WALTHER (D) - 3. Piere-Yves BIAN (F)


2016-SBK: 1. Vincent LONBOIS (B) - 2. Sebastian LE GRELLE (B) - 3. Didier GRAMS (D)
2016-SSP: 1. Marek CERVENY (CZ) - 2. Joey DEN BESTEN (NL) - 3. Thomas WALTHER (D)



2015-SBK

: 1. Sebastien LE GRELLE (B) - 2. Johan FREDRIKS (NL) - 3. Didier GRAMS (D)

2015-SSP

: 1. 

Marek CERVENY (CZ) - 2. Joey DEN BESTEN (NL) - 3. 

Laurent HOFFMANN (B)



2014-SBK

: 1. 

Didier GRAMS (D) - 2. Johan FREDRIKS (NL) - 3. 

Frank BAKKER (NL)

2014-SSP

: 1. 

Joey DEN BESTEN (NL) - Timothy BAKEN (B) - 3. Marek CERVENY (CZ)



2013-SBK

: 1. Didier GRAMS (D) - 2. Nicky DE WIT (B) - 3. Vick DE COOREMETER (B)

2013-SSP

: 1. Laurent HOFFMANN (B) - 2. Thomas KREUTZ (D) - 3. Marcel ZUURBIER (NL)



2012-SBK

: 1. Branko SRDANOV (NL) - 2. Didier GRAMS (D) - 3. Frank BAKKER (NL)

2012-SSP

: 1. Laurent HOFFMANN (B) - 2. Torben REUELS (D) - 3. Hans SMEES (NL)



2011

: 1. Dider GRAMS (D) - 2. Frank BAKKER (NL) - 3. Tom VAN LOOY (B)



2010

: 1. Didier GRAMS (D) - 2. Wim THEUNISSEN (NL) - 3. 

Thilo Häfele (D)
3 Nations Cup
2009: 1. Didier GRAMS (D) - 2. Stefan DEMEULEMEESTER (B) - Wim THEUNISSEN (NL)
2008: 1. Stefan DEMEULEMESTER (B) - 2. Didier GRAMS - 3. Johan FREDRIKS (NL)
2007: 1. Denny LANNOO (B) - 2. Alex VERLEYE (B) - 3. Bernd SCHEEDER (D)
2006: 1. Denny LANNOO (B) - 2. Wim VAN DEN BROECK (B) - 3. Didier BOELENS (B)
2005: 1. Kris JENNES (B) - 2. Wim VAN DEN BROECK (B) - 3. Patrick QUINTENS (B)
2004: 1. Kris JENNES (B) - 2. David DRIEGHE (B) - 3. Marnix D'HONDT (B)
2003: 1. Kris JENNES (B) - 2. Gunther ROELENS (B) - Leon THIJSSEN (NL)